Your dream audience is listening.
Now it's time to shine with visual storytelling that captivates their heart and soul.
Get my price guide
You're not in this brand adventure alone…
You're a goal-getting creative visionary with a fire in your belly for the things that really light you up, like authentic adventures, passion projects, heartfelt evolution, and creating a life you love.
There's no doubt about it: You're on your way up.
… Except you're wasting your hard-earned time, energy and effort worrying that your boring visuals are holding your vision down.
And you're eyeing up frustrating dream-blocking dilemmas like,
A brand identity that lacks creativity, originality and authenticity.
Visuals that mega #fail at portraying the powerful vision you have for your business.
Inconsistent logo & branding that confuses your customers (and convinces them to click away and connect with your competitors instead).
Struggling to grow your business because it feels impossible for your brand to be seen, heard and appreciated in the first place.
But working out how to elevate your brand's essence and presence by yourself can often feel like wandering through the woods. Alone. At night. In a world where wild things are real (and fiercely competing for your dream audience 😉).
Take a deep breath – it's going to be okay. I'm here to help.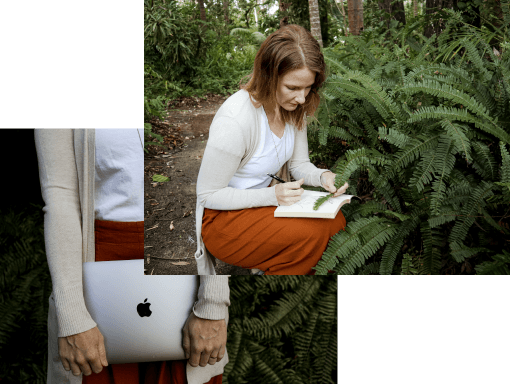 I'm Ruth and I'm the creative designer of graphics, illustrator of imaginative visuals, and fixer of my kids' "ouchies" here at Rumu Creative.
I'm here to hold your hand, guide you through the Great Branding Unknown, and equip you with the imaginative illustrations, authentic branding and nature-inspired patterns you need to succeed.
Because whether you're done with DIY, have gratefully outgrown your current visual branding, or are starting from scratch, it's time to shimmy out of the shadows, go pro and unleash your brand's potential.
Your creative adventures
I'm here to help you with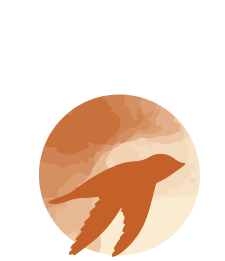 Authentic visual branding
that captures their eyes and captivates their hearts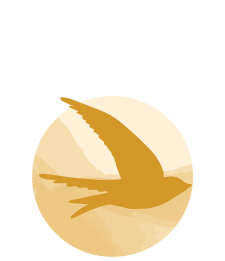 Imaginative illustrations
that bring your creative vision to irresistible life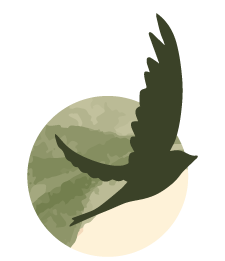 Nature inspired surface pattern designs
that provokes passion and evokes beauty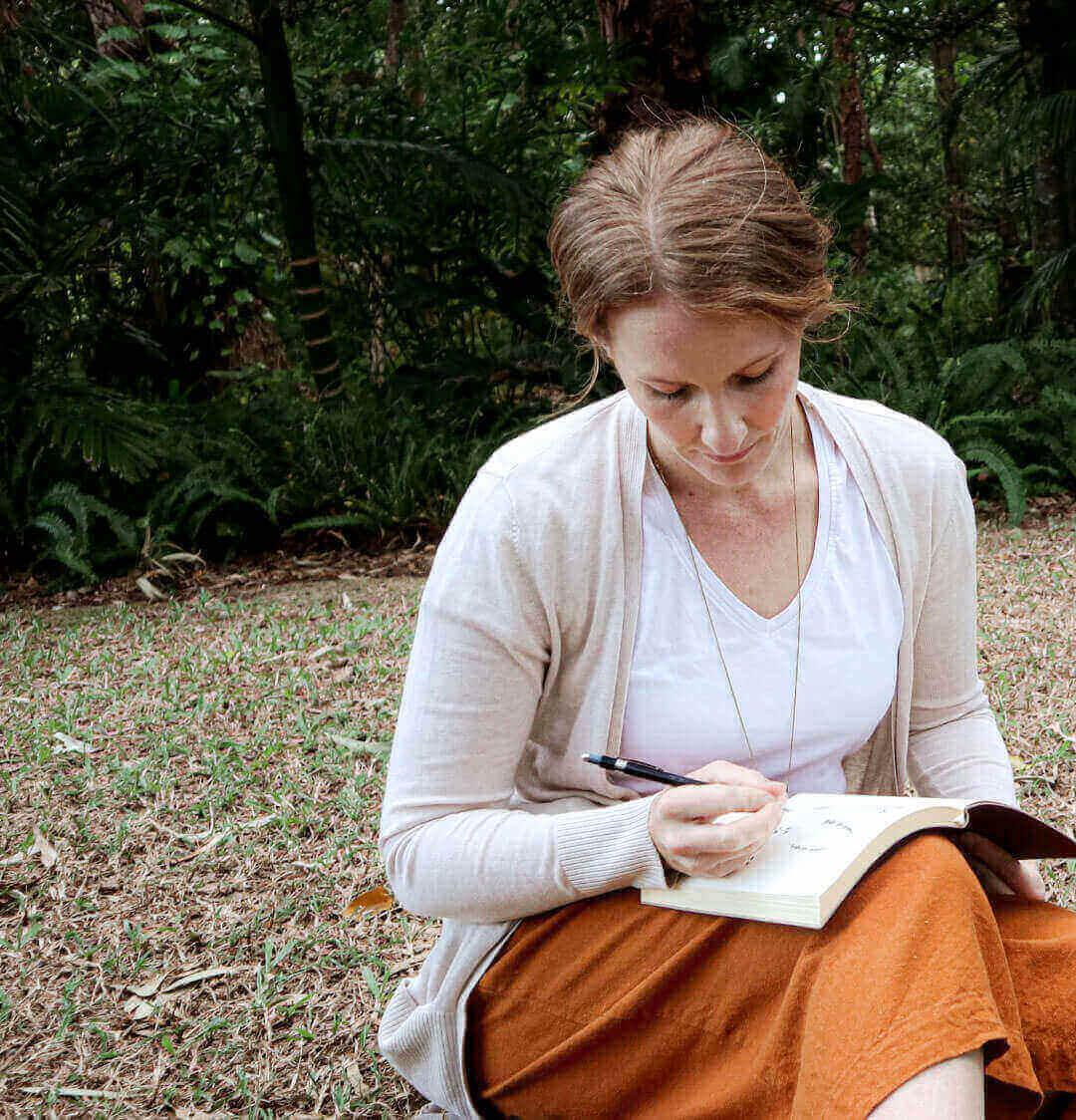 Curious? buuuttt…
need more info?
Here's a sneak peek of what you'll get in my branding packages.
I believe in giving the FULL branding experience, and have tailored my packages to provide so much more than a simple logo and colour palette.
Packages include*
Brand questionnaire
30 min 1:1 discovery zoom consultation
Mood board

Logo

concept, including

submark

and up to 2 rounds of revisions to see that you get the logo you love.
Video guided logo concept proposal to unlock what went into the creation of your new logo.

Style Guide or detailed Brand Guidelines 

Custom Illustrations &

 patterns

to compliment your brand

Website banners
Handpicked stock photos

(licencing not included)

Your choice of

collateral item designs

[e.g. Business Card Design, Facebook Banner, Social Media Templates]
Prices start from: $1680
* Specific inclusions vary depending on package choice.
Patterns + Illustrations
Intrigued? Need illustrations or patterns? Something created specifically to work with your brand?
Enhance your brand and products with custom-made patterns, illustrations and icons.
Prices are dependent on project requirements (e.g. non-exclusive or exclusive licence) and complexity. If the below guide suits your budget, please contact to request a custom quote and further pricing details.
Small brand icons & basic illustrations: from $70
Digital Portraits and illustrations:

basic: from $140
complex: from $250

Pattern Design

simple: from $200
complex: from $500
the most detailed: from $800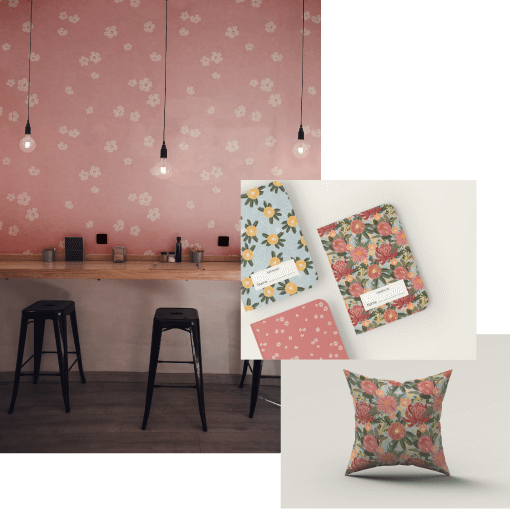 Five reasons you'll love working with Rumu Creative
#1
♥   Gift your brand image with modern, earthy and warm visuals that speak directly to the souls of your dream audience.
#2
♥  Showcase (and show off!) visuals that feel authentic, aligned and unique to your brand, vision and personality.
#3
♥  Stand out and get your brand seen, heard and appreciated with imaginative illustrations that make your business feel unforgettable.
#4
♥  Feel like the unstoppable, one-of-a-kind creative powerhouse you are with a visual presence that finally matches your essence.
#5
♥   Experience a personalised brand design process designed to be inspiring, empowering and utterly stress-free.

Our creative journey
Gain insight into the branding journey at Rumu Creative. Custom work follows a similar process.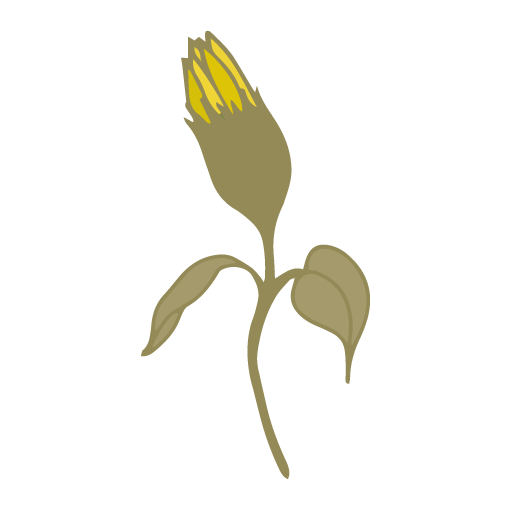 STAGE ONE: DISCOVER
Let's set a strong foundation for our creative adventure together.  
You download my price guide [HERE].
You like what you see and get in touch with me [HERE].
We connect (either virtually via email or during a complimentary Zoom consultation).
You give me the thumbs up, and I send over your welcome kit (with your invoice, creative contract and my terms and conditions).
Next, you complete my design brief (which is a chance for you to dig deep and define a clear direction for your project).
I'll follow up your completed design brief with a casual 30-minute Zoom discovery call so you can ask any questions before we adventure onto the next stage.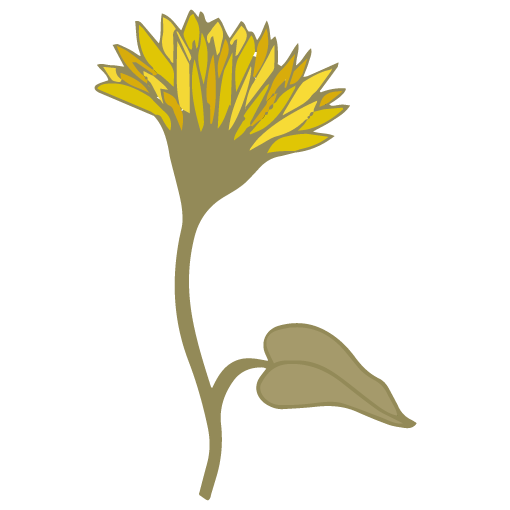 STAGE TWO: DEFINE
Head down, research mode up (and on!) 
Using the information you so cleverly collected in stage one, I research your industry and competitors before exploring colour palettes, typography, imagery and visual elements for your brand. 

I then create a mood board that captures the proposed tone, mood and feel of your project. 

You do a little happy dance and submit your feedback to me. 

I then create our final mood board, and we give each other a virtual high-five (because we are now confidently moving forward in a direction best aligned with your vision).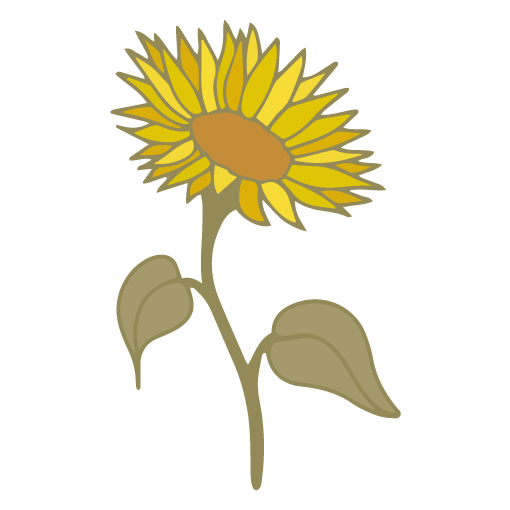 STAGE THREE: DESIGN
The creative magic begins. 
I boil a pot of peppermint tea and unleash my creativity, imagination and talent to create your brand concept/visual concept.

You receive your concept proposal (and hopefully swoon a little) before sending it back with your open, honest and constructive feedback. 

I refine your final design, you kiss your fingertips, and then sign off on your concept.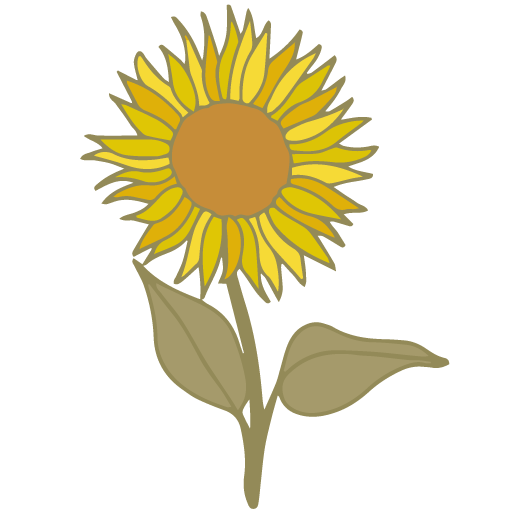 STAGE FOUR: DELIVER
Where you sail into the sunset with your dream design. 
I deliver your designs – signed, sealed and ready for you to share with the world!

You receive your Brand Kit; including your brand guide, logo files and any additional collateral, all collected in a convenient online folder. 

We celebrate!  🎉
tales told by daring creative dreamers
Ruth is an absolute master at her craft (and a damn good human that makes the whole experience stress-free and magical AF).
Balancing creative illustrative skills with captivating designs that transport you into a totally new world, Ruth is a MUST-HAVE for any business that cares about connecting with their audiences.
I really enjoyed Ruth's smooth and thorough discovery process, it helped me see my brand vision come to life, and consider all aspects specifically. Ruth's professionalism is outstanding! But I also love how she made the process feel personal, as she put herself into my big vision and created something amazing.
I received my proposal documents, and Ruth was spot on with each element. So much so that I didn't want to change a thing! I absolutely love everything she's done and couldn't be happier with the design aspects she provided me with.
I highly recommend Ruth, to anyone with a creative business.
Take a peek at past projects
The journey might not be about the destination, but there's no doubt these adventures ended with a happily ever after 

Curl up, get comfy and let me transport you into my introvert-friendly world of designer escapades