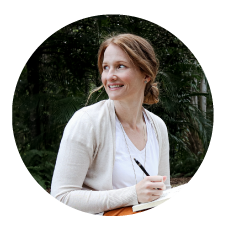 Hi there! I'm Ruth
Designer. Illustrator. Explorer. Homebody. Finder of Lost Socks. And the peppermint tea sipper behind Rumu Creative.
… And then we sold everything we owned and moved to East Africa.
Okay, I'll admit, there's a definite possibility I've dropped you in the deep end of my origin story there (sorry). But, trust me, it'll all make sense soon.
Have you ever felt like your life was pre-scripted (by a bunch of writers too lazy to bother creating a plotline actually designed for you)?
That was me, BM (Before Move).
To be fair, the imaginary writers of my life story weren't totally off base. Everything I am and do boils down to two irrepressible elements of my personality:
I care. A lot.
I've always had an unquenchable urge to create.
For the first half of my life, I let the former element drive my destiny, compelling me to commit to a career as a social worker.
And while I loved helping others, I felt creatively starved. I snuck art into my work whenever I could (hello, volunteering for all the flyers, booklets and community art projects). But, still, I struggled – slinking through my front door each evening feeling like something was missing.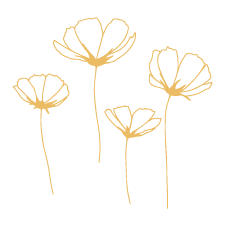 Then I had my gorgeous daughter. Finally, it was an opportunity for the latter element of my personality to take the wheel. Farewell, rat race; Freedom was calling.
My house became a mess of sewing, painting and block printing projects as I explored my creativity and unleashed my imagination.
I started an online business designed to support and promote artists selling wall art and other printed products. 
But by the time our family grew to five – with three kids under four years old – it was getting too hard to juggle sewing, painting, business-building, travelling and somehow keeping the kids' sticky paws out of the craft area. 
One evening, my husband and I looked around our (heavily mortgaged, naturally) home and wondered when we'd actively subscribed to the idea that having kids meant we had to stop doing what we loved.
… So we sold everything we owned and started our year-long adventure in Tanzania.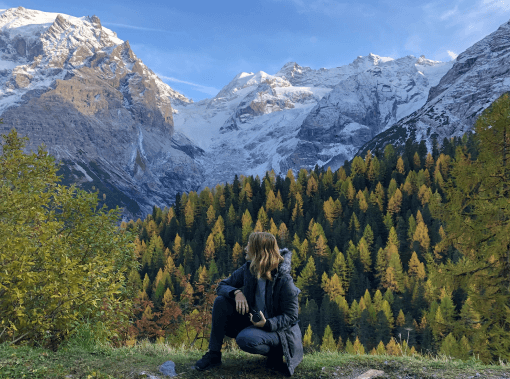 I'm a creative freelancer, passionate  about creating authentic branding for female entrepreneurs who want to stand out, shine and connect with their dream audience.
My imaginary life plot-writers threw their hands in the air, stole a stapler, and walked out.
I didn't miss them.
I was too busy in life AM (After Move); savouring every second of volunteering at a local African school, going on safaris and showing the kids everything we loved about East Africa.
Next up on our agenda was Europe. Ten months' worth of it…oh and Turkey and Morocco too. We travelled around in a motorhome and explored 36 different countries, all while I worked from my laptop. 
By the time we returned home, I'd been on a full journey of a self-exploration and knew exactly what I wanted.
Enter Rumu Creative.
Our travels abroad had given me perspective on what I valued in my life, and a big city with a huge house wasn't it.
So, I swapped a mortgage for a quiet(er) life on the Queensland coast, purposefully pulling together everything I'd learned and experienced to consciously create my dream creative life.
I then pivoted to focus on the people I felt I connected with and needed my talent the most: Adventurous female entrepreneurs ready to achieve their dreams. Because you have a vision – for yourself, your life and your business.
And I'm here to bring it to life.
With my carefully crafted design experiences, I transform your trek through the brand wilderness into a positive exploration that gifts your brand with the heart and soul it needs to stand out, shine and connect with your dream audience.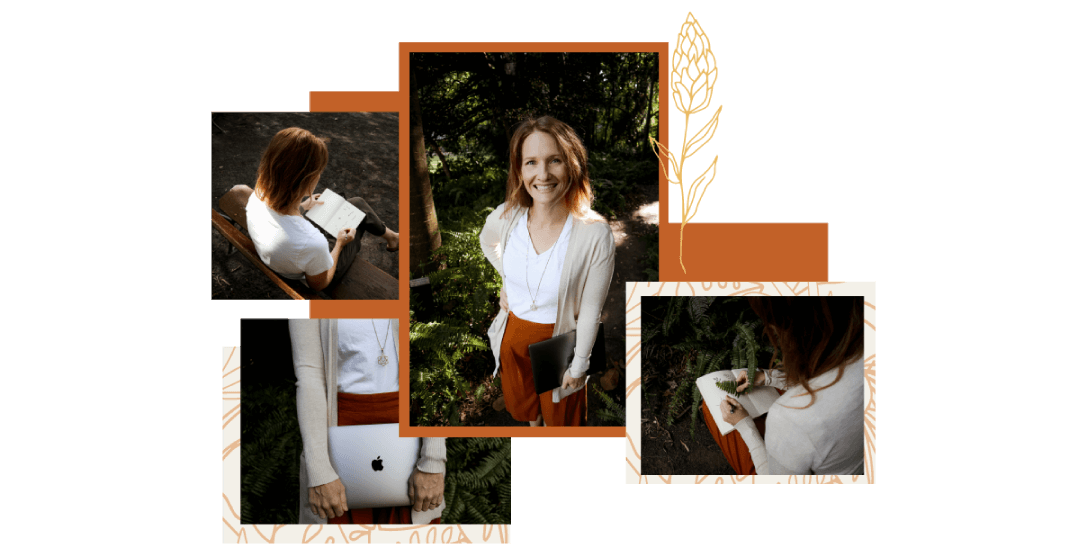 At Rumu Creative, you'll find:
♥  Imaginative illustrations
♥  Purposeful patterns
♥  Nature-inspired designs
♥  Authentic branding

Fun facts about your resident creative
Pre-kids, my husband and I travelled across Eastern Africa on a motorbike. It was as crazy – and awesome – as it sounds.
Fun facts about your resident creative
If I'm not at the gym relishing some "me" time, you'll find me at the beach with the kids, or at the grocery store. Again. Seriously. I'm fairly certain my kids are the sole supporters of the banana industry.
Fun facts about your resident creative
I unapologetically overuse emojis. My go-to's are :  
🤔  🤦‍♀️  😂  🌻  😂  😬  
Fun facts about your resident creative
I have a habit of staying up way too late watching crime shows (and then can't fall asleep because I'm counting and calculating all of the potential Bad Guy Hiding Spots in my house).
Fun facts about your resident creative
I sincerely believe macadamia ice-cream tastes better at the beach. It's science.
Fun facts about your resident creative
If you're curious about my globe-trotting adventures, you can follow along at @tenfeettravels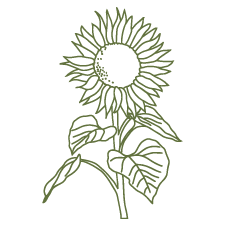 But enough about me.
Let's talk about you.
(Because you're the important one here!)
You'll know you've landed in the perfect place if:
✔ You're a heart-led creative dreamer passionate about building a business that does good.
✔ You're a fan of modern, earthy and warm nature-inspired visuals that make you feel things.
✔ You happily get lost in imaginative line drawings and digital paintings.
✔ You want to channel authentic creativity into your visuals to create a brand that reflects your unique vision, personality and awesomeness.
✔ You care about your customers deeply and want to connect with them on a meaningful level.
Sound like you? Yay!
Take my hand, and let's go on an adventure.
tales told by daring creative dreamers
Ruth is an absolute master at her craft (and a damn good human that makes the whole experience stress-free and magical AF).
Balancing creative illustrative skills with captivating designs that transport you into a totally new world, Ruth is a MUST-HAVE for any business that cares about connecting with their audiences.
I really enjoyed Ruth's smooth and thorough discovery process, it helped me see my brand vision come to life, and consider all aspects specifically. Ruth's professionalism is outstanding! But I also love how she made the process feel personal, as she put herself into my big vision and created something amazing.
I received my proposal documents, and Ruth was spot on with each element. So much so that I didn't want to change a thing! I absolutely love everything she's done and couldn't be happier with the design aspects she provided me with.
I highly recommend Ruth, to anyone with a creative business.

Curl up, get comfy and let me transport you into my introvert-friendly world of designer escapades